Family Fun Extravaganza
September 17, 2023
Hatton Country World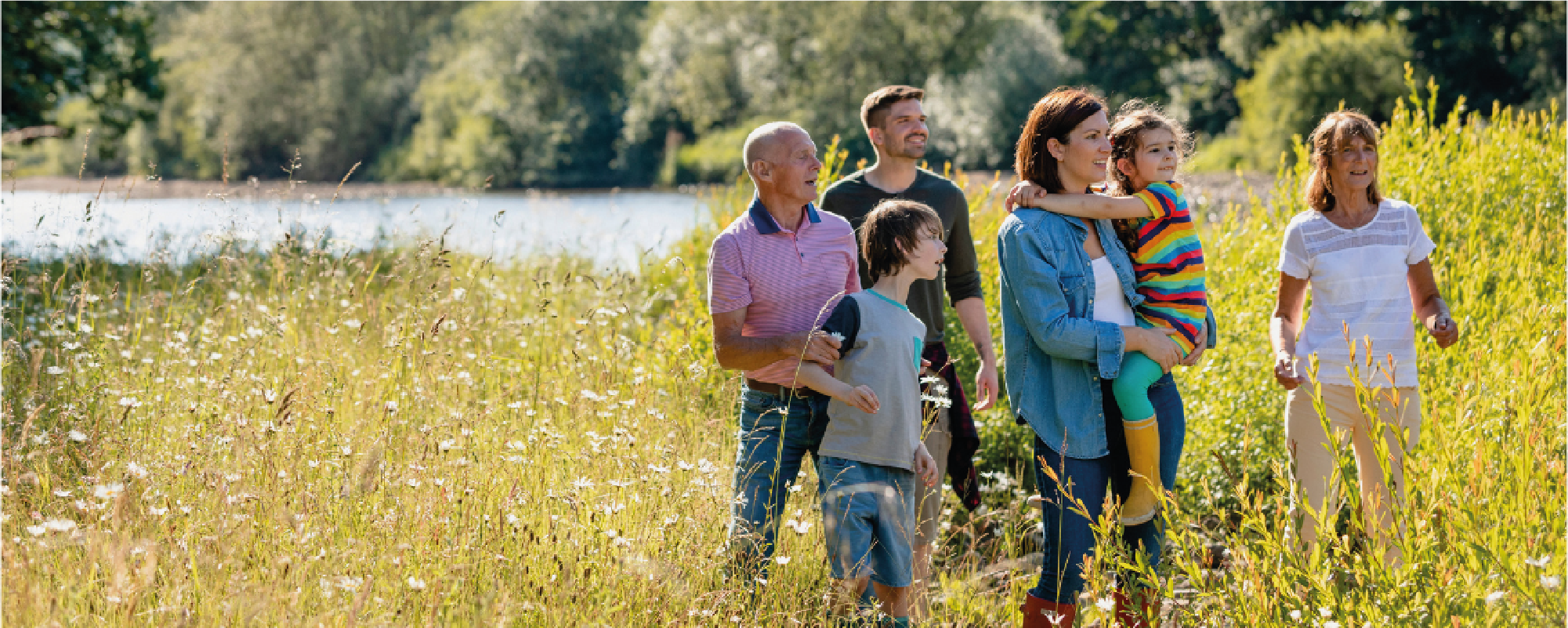 Family Fun Extravaganza: Unforgettable Day Out Ideas for the Whole Family
Spending time with family is one of life's greatest pleasures. From playing a board game to going for a stroll in the British countryside, or even visiting a museum, here are a few family day out ideas and activities that deserve a place on the family bucket list!
Visit a museum
Going to a museum is a budget friendly and exciting way to spend the day with your family. The majority of UK national museums offer free entry, and the benefits are endless. Going to a museum is a great way for your children to understand history and how the world has changed, along with historical processes and events. All of this will expand your kids' worldviews. Find a museum in the Midlands.
Go for a picnic
Grab a picnic blanket, make some sandwiches, and go for a picnic in the rolling countryside. A brilliant way to take a break from everyday life, going for a picnic gives you the opportunity to spend time with your family without distraction. You could even bring a football or bat and ball and play some outdoor ball games!
Countryside walks
A countryside walk is not only good for the soul, but it's a free way to make long lasting memories with your family, whilst exploring country trails and woodlands.
If you want to take the entertainment to the next level, why not encourage your kids to go on a treasure hunt to collect fallen pinecones or rocks, where they can paint them or create their own nature journals to document their discoveries. Check out some brilliant walking routes in Hatton.
Wildlife spotting and bird watching
Put your wellies on, grab your binoculars and embrace the great outdoors as you go wildlife spotting and bird watching with your family. From spotting foxes and squirrels in autumn, to beautiful butterflies in summer and stunning swallows in spring, wildlife spotting and bird watching is a free activity that changes with the seasons.
You can find out more about wildlife spotting throughout the seasons here.
Farmers' markets and craft fayres
Say goodbye to the hustle and bustle of the city and embrace a slower pace of living at a farmers' market or craft fayre. Visiting a craft fayre or farmers' market can be as expensive or cheap as you make it – for those on a budget, you can cut costs by bringing packed lunches and thermoses of coffee.
Countryside fayres and markets can be incredibly educational. From learning about where the food on your kids plates comes from, to encouraging children to play and experiment in a fun and relaxed environment, it's a day out that's sure to create long lasting memories.
Check out some of the latest markets in Hatton here.
Go camping
Camping is a great way to disconnect from technology, reconnect with nature and bond with family members. It's easy to get bogged down with the pressure of everyday life, from juggling the school run, work and taking care of the home, along with the seemingly endless appointments to keep up with.
Camping is a budget friendly way to take a break and recharge your batteries. With free days you can plan activities in the surrounding area, including visiting theme parks, museums or playing ball games in open green fields.
You can spend the evenings sitting around a campfire, cooking marshmallows and telling stories, or star gazing.
Hatton Country World offers basic (non-electric) pitches for caravans or tent camping. We also have a dedicated pitch for caravans and motorhomes, exclusively for members of the Motorhome and Caravan Club. Every unit in our 5 site pitch comes with electric hook-ups and hard standings. Find out more.
It is a complete destination for all the family and includes Hatton Adventure World, along with retail therapy at Hatton Shopping Village, Escape Rooms, a seasonal Drive-in cinema, Laser Combat, great food and rural walks, and walking distance to a our beautiful and award winning pub & restaurant, the Hatton Arms, so it really does have something for everyone. Book your camping spot today.
Visit a farm park
If you've got the budget, taking your family to an adventure world is a sure-fire way to create unforgettable memories that will last a lifetime. Adventure worlds are also a perfect way of celebrating birthdays and milestones, and they don't always have to cost an arm or a leg.
Hatton Adventure World has a daily programme of events for everyone, come rain or shine, and over 450 creatures, 60 different breeds and species set in 100 acres of countryside. Attractions include:
Animal Feeding in Farmyard Favourites
Huge Soft Play & Slide Mania
Scales & Tails Exotic Animal Experiences
Tractor Safari Rides
Guinea Pig Handling
Funfair Rides & Bouncy Castles
Falconry Displays
Laser Combat Battles (8+ years, Weekends & School Holidays)
Search for Fools Gold in Gold Rush!
Family Magic Shows (Weekends & School Holidays)
Tickets start from £9.95 for non-members during low season. If you love exploring Hatton and want to experience fun all year round, browse our membership options that include:
Unlimited entry to Hatton Adventure World all year round
Entry to Snorty's Superslide Mania indoor soft play
A minimum of 3 members newsletters every year full of exciting news
Exclusive Members offer vouchers distributed a minimum of 3 times a year. (To the Account holder)
Invitations to exclusive members events at the Adventure World
Discounts on children's birthday parties & Laser combat parties (T+C's apply)
Discounted entry to our Enchanted Christmas Kingdom Event
Prices start from as little as £120 per year.
Create a family scrapbook
When you're out and about, don't forget to take some snaps of your family having a great time. You can then print these photos off and create a family scrapbook together.
Websites such as FreePrints are a cheap way to print high quality photos taken on your phone, or you could go down the digital camera or polaroid route.
You could even preserve ticket stubs from events, dried and pressed flowers, and other items from your days out. Get the glue sticks out and kids involved and create a family scrapbook that you'll cherish forever.
Be sure to keep your eye on Hatton Country World's website for the latest events in Warwick!