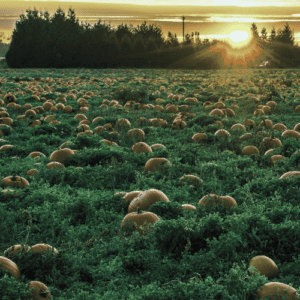 Pumpkin Picking
Whether you are looking for some scary family fun or an alternative to date night, you'll want to add a visit to Pumpkin Hollow to your 2023 Autumn bucket list.
Pumpkin picking at night is an enchanting and exhilarating experience that transports you to a world of mystical charm. As the sun sets and the moon rises, the pumpkin patch transforms into a realm of flickering lights and shadows dancing amidst the rows of vibrant orange orbs. The cool night air carries the aroma of earth and harvest, adding to the magical ambiance. The thrill of searching for the perfect pumpkin, guided only by the gentle glow of the moon, creates an unparalleled sense of adventure. Laughter and excitement fill the air as families and friends venture into the dark, sharing stories and bonding over this unique escapade. The soft crunch of leaves underfoot and the distant hoot of an owl heighten the sense of mystery, making every moment feel like a scene from a fairy tale. The magic culminates as you find the ideal pumpkin, carefully plucking it from the field, and leaving the patch with hearts full of joy and a symbol of the season's bounty. Pumpkin picking at night is not just about finding the perfect pumpkin; it's about creating cherished memories that linger long after the night has passed.
Don't forget you can also bring your 4-legged friend with you for a night out for all the gang. Please note you will be required to clear up any fouling in the bins provided throughout the experience.